The Perfect Watch for Every Budget (from $100 to $10,000)
Even with smartwatches gaining prevelance, a good (traditional) watch is a must-have for every man. We've rounded up the best timepieces on the market to suit every style and budget — whether you're looking to spend modestly or break the bank.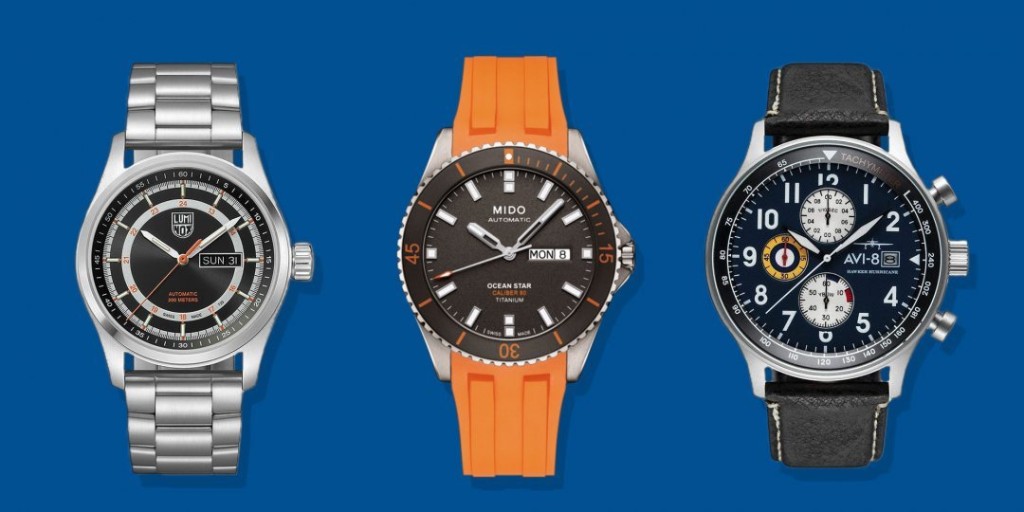 Budget-Friendly Timepieces: Under $300

A Little Something Extra: Under $500

For a lot of guys, watches are like wine: the perceived learning curve intimidates many who assume you can't get anything good for a reasonable price. That's not the case, however, timepiece-wise.

Treat Yourself: Under $1,000

With a little research and know-how, you can find a quality luxury watch, with serious aesthetic appeal, that doesn't set you back an arm and a leg.

Near $5,000 is a good goal to set to ensure you won't have to trade up again in a few years — though if you do, making an investment at this level guarantees you'll have some equity "on hand" to work with.

Break the Bank: Under $10,000

If you invest in the right brand or the right timepiece, you can actually expect to get a return on your investment if, down the line, you decide to sell it.

If You Want to Accessorize...