Loungewear to Cozy Up With
As the weather starts to cool, stay comfy at home with joggers, slippers and more. We may receive a commission on qualifying purchases.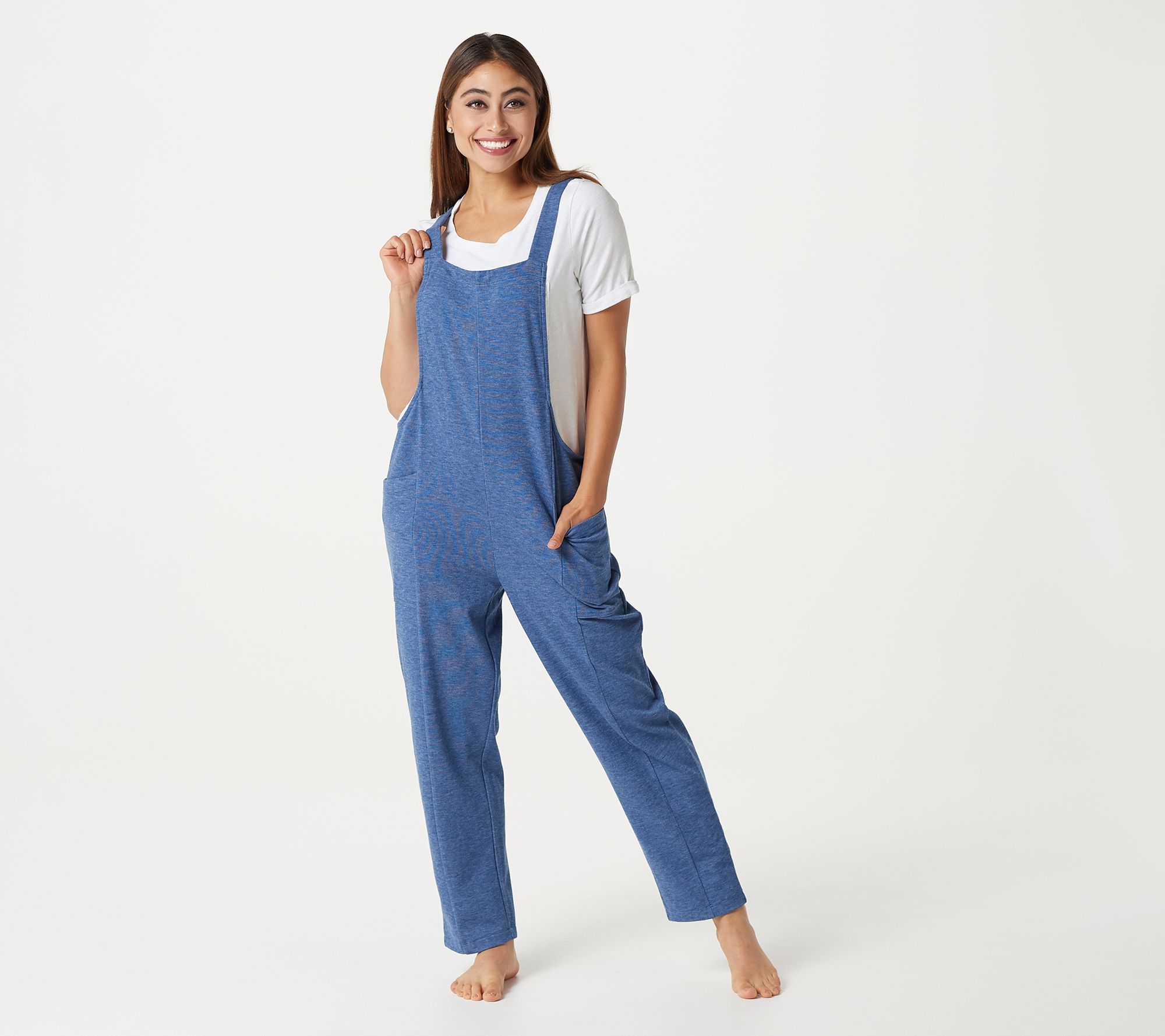 Photo: images.qvc.com
This double knit overall jumpsuit is the perfect playful piece to wear on any occasion!

Say it with us: chunky sweater season is here! Let's kick it all off in this oversized turtleneck that's got color blocking and cool stitch details.

Whether you're lounging around the house, out running errands, or heading to the gym for an intense workout, this Cozy KnitTM cowl neck pullover will keep you covered in comfort.

The jogger wins again! Fast-paced for fashion it sports snaps at the ankle -- and it's sized for petites!

Your cardi game is strong with this longer-length topper. Take your tried-and-true basics (yes, you, solid-color tees with jeans or polished pants and …

Kick back and relax; you just found your new favorite slippers -- and with indoor/outdoor outsoles to offer all-day support, none the less!

Oh, Boardwalk Cardigan: how do we love you? Let's count the ways:1.

We propose a toast(y)! To chilly weather workouts, cool-downs, and reset days spent feeling comfortably outfitted, yet never over-dressed

Invest in carefree, colorful style. LOGO's printed vest effortlessly gives you a chic layered look loaded with charisma.

You don't need to question it--certain tunics are just perfect. Embrace it! From Barefoot Dreams.

Encourage him to leave his worries (and his dirty shoes!) at the door when you have these simple suede slippers waiting for him. From Clarks Footwear.